Becoming a Gearhead 101
As I car guy, I often forget that not everyone shares the same level of interest and knowledge of cars. For me, it's been sort of a growing, evolving thing. Growing up in Detroit, there was a tiny speck of Gearhead ingrained in me. Most gearheads get into cars through their parents or other family. Not me. My parents certainly appreciate cars, but not so much on an admiration or enthusiast level. They, like 80% of the rest of the world, see cars as an appliance. To them, a car is an important tool, used to commute to and from work, or to the store for groceries, or as a means to go see family. To them, a Car ranks just as high on the importance list as a Refrigerator or Washing Machine.
For the rest of us; those of us who live and breathe cars. Even those without a car, we all have one thing in common. Cars are our life. For some, it's a way to escape reality. Tinkering in the garage on that old MGB after work, or trying to set that new hot lap at a weekend track day, or even just nailing that perfect shift in your Honda while merging onto the highway. It makes us feel good.
So, for those of you who are new to cars, but want to learn, here are a few places to check out.
First off, try to avoid learning from movies. Hollywood is known for either exaggerating the truth or completely making it up as they go. Movies like The Fast and the Furious series are known for their many inaccuracies, especially early on.
Documentaries, however, are a great way to learn. Youtube has a full repertoire of them, as does Neftlix and Amazon Prime. Here's a list of some I've found:
-Love the Beast

a documentary by actor Eric Bana, going into detail about his obsession with his car, an Australian Ford Falcon XB coupe, Motorsport, and cars in general. It's one of my personal favorites, as it not only shows the obsession, it tries to explain it as well, with input from such figures as Jeremy Clarkson and Dr. Phil.

-Too Fast to race

- A film about the legendary Group B rally series, and it's ultimate demise. It's sequel, "Still too fast to race" is also out there. I think both are on YouTube still.

-Senna. A documentary about the late Ayerton Senna, a legendary Formula 1 driver. I think this one was on Netflix, but might be on Amazon Prime now
.As far as TV series go.....
The Grand Tour, Amazon Prime's new Car programme presented by Jeremy Clarkson, Richard Hammond and James May (Former BBC Top Gear Presenters), is a funny, informative show where 3 middle-aged men drive cars and get involved in odd challenges. Much in the same way they did on Top Gear.
BBC's Top Gear (2002 - 2015) is another great show. Presented by the aforementioned trio, Top Gear set the bar for car reviews and videography. (photo credit)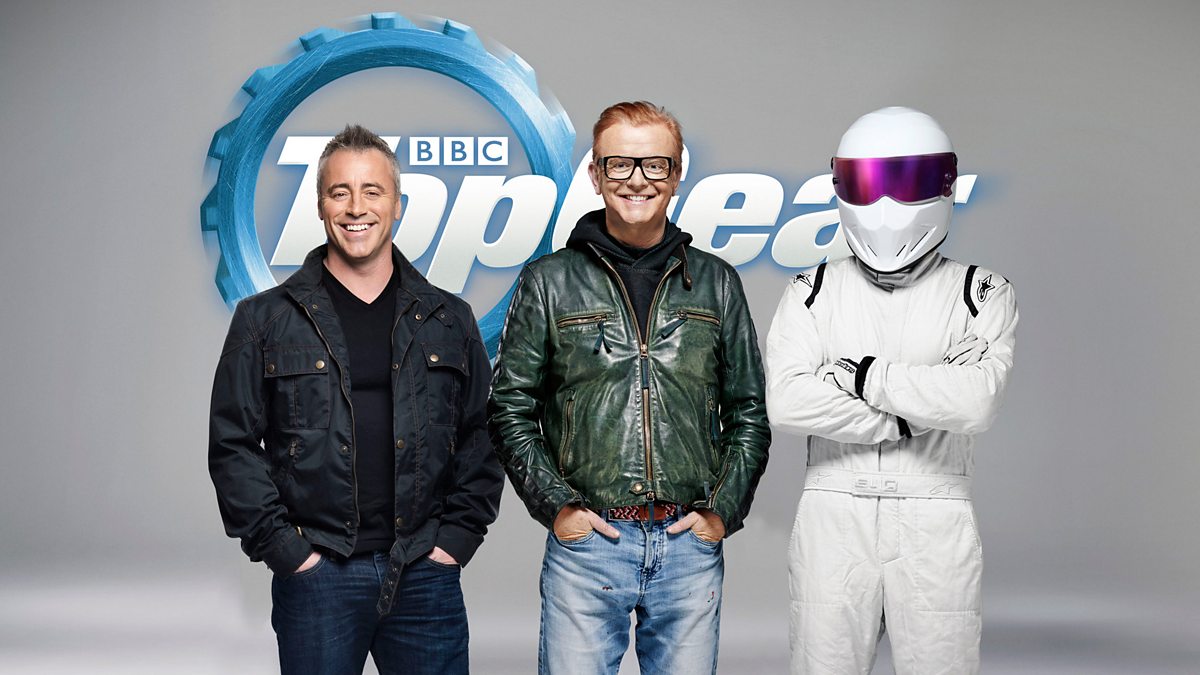 Since 2015, when Clarkson, Hammond and May left the show, Top Gear has been presended and produced by a new crew. Namely, Matt LeBlanc (Former Star in a reasonably priced car. also known for his role as Joey on "Friends") and Chris Harris (Another former Star in a reasonably priced car, former radio chat show host, Ferrari collector). I haven't seen this version yet, but it still should fit the bill for automotive education. (photo credit)
While offering a bit less in terms of automotive education, History Channel's "Top Gear America" still does well in terms of presenting car facts in an understandable way. Presented by Comedian Adam Ferrara, NASCAR analyst Rutledge Wood, and Racing Driver Tanner Foust (Global Rallycross, Formula Drift, WRC). (photo credit)
Another great show is Fifth Gear, Top Gear's main competitor. Featuring former Old-format Top Gear Presenter Tiff Needell and Former Top Gear Stig Ben Collins, Fifth Gear's car reviews are both genuine consumer advice, as well as being generally more information heavy than Top Gear.
The way I learned about cars is from Car Magazines. At my local Barnes & Noble, there is a huge selection of automotive magazines. Everything from Die-Cast Model magazines to Exotic Car price guides, luxury car reviews and such. For general knowledge, pick up
Road & Track, Car and Driver, Motor Trend, Automobile
or
Autoweek.
For more niche cars, there's several different publications for Import cars, German cars, Classic cars, classic air-cooled Volkswagens, Ferraris, Porsche's, Classic Japanese cars, Nissans, and anything else you can think of. There's publications for modified cars, antique cars and even Project car builds.
As we live in a digital age, the internet is an excellent source, as well. For specific vehicle information or even manufacturer history, Wikipedia has great, accurate information, as do specific vehicle owners forums. Car Blogs, like this one, or bigger sites like
Speedhunters
are great resources.
If Form over Function is your thing (Cars that look awesome, but lose much of their functionality in the quest for lower ride height), sites like
Stanceworks
,
Stance is Everything
,
StanceNation
and
LoweredLifestyle
all present excellent photography and stanced car porn.
There should be more on this topic eventually, so stay tuned.
-Phil